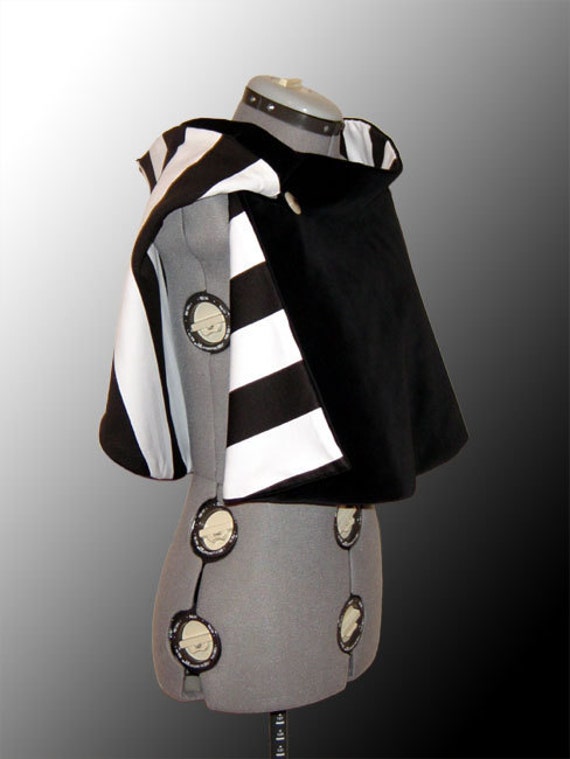 This is probably the last one I'll do. Trying to get slippery, but lovely, lining onto velvet is a pain in the rear. Hell, anything to do with sewing velvet is a pain! But velvet's so pretty! I know. Sigh. Anywho...
Every diva needs a capelet to ward off the cool night airs! They're absolutely perfect for early Autumn, Spring or cool evenings out on the town. Wear it centered, jauntily toss it over one shoulder, or fold down the collar. You can even wear it stripe side out if the feeling strikes you!
See the listing here for details.
xx ~Static