This little cutie is flying around my workroom playing tag with the Love Monkey and Batlings.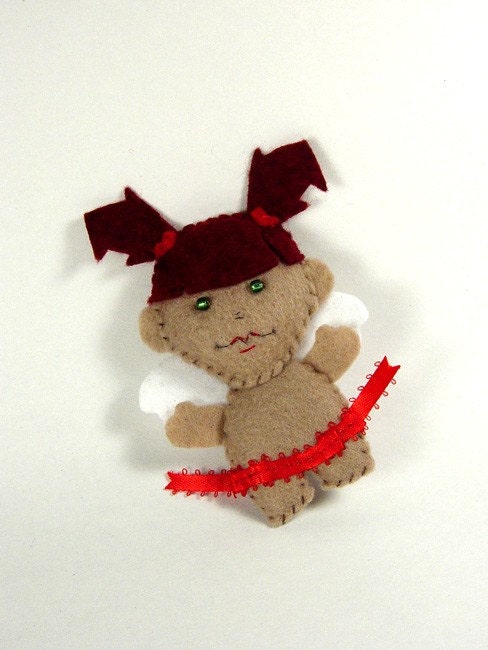 It would great if someone would a adopt this sweet girl. Then maybe the Batlings will stop trying to use chop sticks and my hair as a Maypoles, at her encouragement. Probably unlikely but one can hope.
She is a bit of an exhibitionist as you can see and her booty is completely bare. But then, what cherub doesn't run around in only a ribbon, right?
She enjoys hanging out in Christmas trees, flittering around windows and rearview mirrors.
♥ Approx. 4" tall (from top of head to feet, apx 4 5/8" including pigtails)
♥ Approx. 3" wide at wings
See the listing for more details.
If you'd prefer her as a pin/brooch that can be arranged. Or, if you'd like one in custom colors let's talk!
xx ~Static