He's late for a very important date! With you. He really needs someone to serve him a spot of calming tea. The whole Wunderland thing still has him in a really tizzy.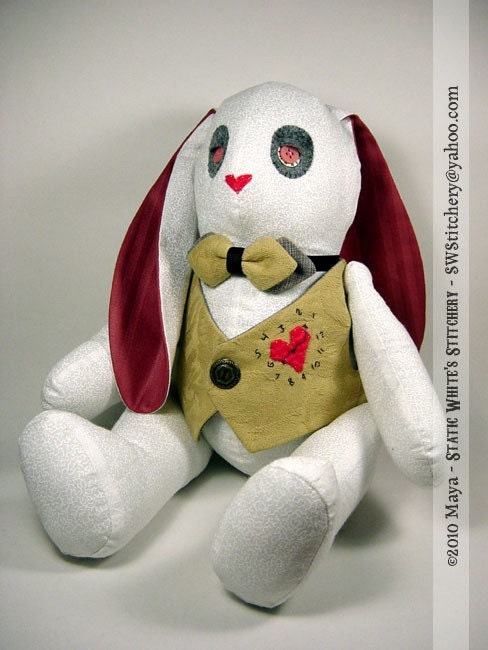 ♦ Height: Approximately 14.5" standing (not including those long ears!) & 10" sitting
His arms and legs are shunt-jointed with metal buttons & embroidery floss making him semi-poseable. His eyes are layered button. Mr. Rabbit's body is a printed white Cotton that makes me think of frost on a window, and has striped dark pink Jacquard inner ears. His vest is gold Brocade on one side and lined in grey Cotton blend. A matching snazzy bowtie is made of the same materials as his vest plus a little black grosgrain ribbon. Hand embroidered felt accents and detail work!
NOTE: This item is not meant for young children and prefers the touch of a "big kid" collector. This art doll can be played with, but gently.
I ship within the US and to Cnd, Aus, Jpn & the EU.
xx ~Static